We create connections where great care is needed most. How? — through empathy, accessibility, commitment, trust, efficiency & transparency.
Although our name and image might be new, we are not… We have been helping healthcare providers fill their needs for more than 30 years. We've taken all the exceptional things we've learned over the years and put them into Magnet Medical.
Drawn together by a common goal.
More about Krystle
"I always tell my travelers that we are a team! If you don't have 100% trust in your recruiter, then the working relationship will never work out!"
Krystle utilizes her 17+ years of experience for each and every one of her Travelers. Krystle joined Magnet after working at one of the largest US staffing agencies for the majority of her career, which allowed her to provide a greater personal touch in securing custom-tailored assignments for her recruits. She works hard to get her Travelers to their dream locations, with the most competitive rates and packages.
When she's not busy working hard for her Travelers, Krystle loves spending time with her family, including her husband, baby boy, and Pomsky, traveling (especially to Hawaii!) and boating and on the lake.
More about Jason
"Every traveler has specific needs and wants. I make sure to listen and understand them, so I can align them with opportunities that best fit what they're looking for."
Jason has over 5 years of experience as a recruiter. He enjoys creating lasting relationships with his Travelers and clients and works to ensure he understands exactly what each of his Travelers' and clients' needs are, so he can do his best to meet them. 
In his free time, Jason enjoys spending time with his wife and two very active daughters. He's also an avid sports fan, and roots enthusiastically for the Nebraska Cornhuskers, Creighton Bluejays and Chicago Cubs.
More about Amy
"We love what we do, and we love who we work with! We are dedicated to pairing excellent nurses and clinicians with organizations who need these valuable team members."
Amy contributes 24 years of experience as an RN, 19 years in hospital leadership, and a doctorate in executive leadership and healthcare management to the Magnet Medical team. Her passions for teaching, mentoring, building programs, and developing leaders shine in her positive, team-oriented approach to solving healthcare challenges. 
When not working, Amy spends a good amount of time driving around to proudly watch her two younger girls in their various activities, and enjoys playing with her two fur babies at home or facetiming her eldest daughter, son-in-law and grandson overseas.
More about Keri
"I love to help my Travelers start exciting new careers, and provide them with the knowledge and experience I've had working in a clinical setting, myself."
With a prior clinical background as a Radiologic Technologist in the Cardiac Cath Lab, Keri puts her experience to work in her role as a Recruiter for her Travelers and clients. She ensures a strong relationship is maintained, allowing them to work together as a team to find ideal Travelers for every assignment. 
In her free time, she stays busy with her family of six, including 6-year-old twins, and 2 energetic chocolate labs. She enjoys spending time with friends, whether at home with neighbors or at their family farm, and tries to get outdoors as much as possible.
More about Samantha
"I enjoy providing Travelers with opportunities to experience exciting adventures and help them enhance their skills for their career goals at the same time. I also love knowing that I'm helping people create great memories that will last forever."
Samantha has been recruiting for four years, 3 of which have been with Magnet Medical. She prides herself in being an extremely responsive Recruiter, and does her best to ensure her Travelers are always taken care of during their contracts. Her favorite part of recruiting is building relationships with all types of people–and helping to bring new and exciting experiences to their lives. 
Sam is a Mom of 2 little ones, which takes up plenty of her free time! She also loves doing anything fun outside with family and friends, including playing sand volleyball, attending outdoor concerts, going to the zoo, having bonfires, and boating at the lake.
More about Chad
"Every traveler has specific needs and wants. I make sure to listen and understand them, so I can align them with opportunities that best fit what they're looking for."
Chad joined Magnet Medical last year, and has since been working hard for his recruits to find each of them the best fit opportunities to meet their wishes, wants, and needs. Whether that means pay packages, locations, or logistical requirements, he makes it happen. 
In his free time, he enjoys spending time with family and friends, including his one year old son. As an adventure-seeker, Chad also likes to ride motorcycles, race cars, go boating, wakeboarding, kayaking and fishing — and generally enjoys living/loving life!
More about Michele
"I work hard to create strong relationships built on trust and respect. I want my Travelers to continue to come to me for their employment needs, and I want to give them my very best so they can continue to thrive in their careers."
Michele has been working as a recruiter and manager for over 20 years in a wide range of industries, including light industrial, clerical, logistics and healthcare. She loves getting to know each of her Travelers, in order to find them the exact right positions — and ultimately achieve long, successful careers. Michele proudly served our country and is a United States Airforce Veteran. 
She is also a proud foster mom for injured or ill dogs that need to recover before they can be adopted.. although, she jokes that she's sometimes considered a "failed foster mom," as she's adopted 3 of her foster pups. Aside from fostering, she also enjoys spending time with friends, playing board games, darts or golf and is a lifelong fan of the Pittsburgh Steelers. She's traveled the world, and highly recommends it, with her mantra being "Life is short, do something that makes you happy."
More about Sean
"My goal as a healthcare recruiter is connecting with others to create a great working dynamic and present the best job opportunities that align with the goals and dreams of my travelers."
Sean began his career as a healthcare recruiter in early January of 2021. He and his wife (who has also been a travel nurse for seven years), have lived and worked in Hawaii, Arizona, California, Louisiana and Indiana — which allows him to offer a very unique perspective to traveling healthcare professionals! 
In his free time, Sean enjoys concerts, comedy clubs, and spoiling his nieces. Photography is another big hobby that's allowed him to capture the scenery and memories of his journeys. He's a dedicated Indianapolis Colts fan and enjoys attending games when home in Indiana.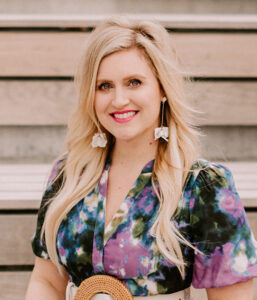 Melinn Williams
Credentialing Specialist
More about Melinn
"The onboarding process for a new assignment can be overwhelming. I do my best to act as a friendly guide along the way to help each of our travelers get started as quickly and effortlessly as possible!"
Melinn worked as a recruiter and in healthcare management for over 10 years before joining Magnet as lead Credentialing Specialist. In her role, she excels at assisting and guiding Nurses and other healthcare professionals prepare everything they need to successfully begin a new assignment. 
In her free time, she spends time running around after 2 toddlers, traveling and spending time hiking/outdoors, and loves FOOD! She adores yoga and owns Golden Glow, her own studio, in Nebraska.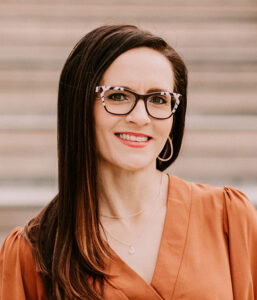 Kim Burritt
Credentialing Specialist
More about Kim
Kim is a credentialing specialist, and is one of the newest additions to our team. She loves her job because it provides her with new, exciting challenges every day. Her primary responsibilities include processing new placements to help get them prepared for assignments by making sure their related experience/education, training, and more is all up to date and ready to go. 
She's a Mom of three who loves being involved with her children's activities. She enjoys shopping (especially for shoes) and binging Hallmark movies. She also loves camping and spending quality time with family.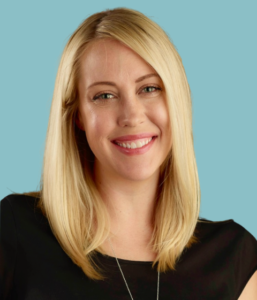 Kristen Vining
Director of Marketing
More about Kristen
Kristen brings 15+ years of agency and client-side marketing experience to her role at Magnet Medical. She's worked in industries ranging from healthcare to technology, and with clients from small startups to Fortune 500 companies. She founded a marketing and consulting company in 2012 and enjoys working with amazing organizations, that make her job a piece of cake. 
A Texas native, Kristen lived in (and still misses) Hawaii for 10 years. She enjoys any activity in or on the water, including hanging out on any sunny beach. She's a mom of two energetic boys and a wonderful golden-lab pup she adores. She loves travel, adventuring near and far, and cooking/enjoying a great meal with family and friends.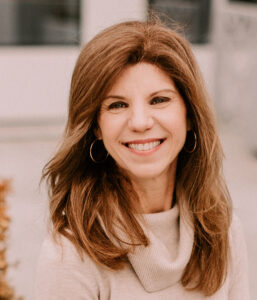 Monique Dumond
Chief Financial Officer
More about Monique
Monique recently joined the Magnet Medical team, but has already grown fond of her team and its Travelers with "such amazing energy!" She's a CPA and has been involved in healthcare administration for over 20 years. Monique has extensive experience in the ambulatory/outpatient setting, with the majority of that time spent in hospital finance. 
In her spare time, Monique loves a good book and spending time with family and friends. She also has a green thumb, and loves tending to her garden.
More about Heather
Heather has been with the Magnet Medical team since 2019. She manages accounts and has a background that ranges from experience in long-term-care /pharmacy to Medicare/Medicaid, and also holds a pharmacy tech license. 
In her free time, she enjoys spending time with her kids and friends, and watching sports.
★★★★★

"Jason has made some of the most challenging hurdles in my travel journey endurable because of his unwavering support, solace, assistance & actions. I'm very grateful."

Cassandra | Surgical Technician
★★★★★

"They are a very warm, welcoming company. My recruiter is AMAZING! Easy sign up, great customer service & great benefits."

Fanique | Traveler
Looking to make a positive difference with a dynamic team?